Bagpipes & Flutes | Woowind Workshop Lab. | Repairs
Gonçalo Cruz was born in Oporto, in the northern Portuguese coast in 1979.
Developing as a self-taught musician, he spent the last 20 years, studying the "Gaita de fole" – the Portuguese and Spanish bagpipe models. The meeting of Mr. Jürgen Ross (historical bagpipe's maker) at a local festival in Germany 2003, inspired him to creating his own Gaita making workshop, during the following years.
Given his background as a designer, Gonçalo soon became obsessed in solving the shortcomings he detected in the instrument when working as musician and teacher.
100% hand made
Gonçalo manufactures the following types of bagpipes
Bagpipes that became the standard of folk music making in a region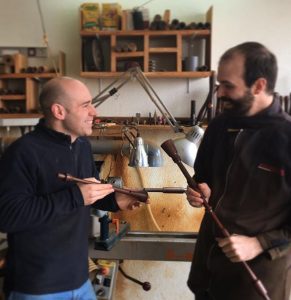 Bagpipes that incorporate seamless innovations that make the life of the professional musician easier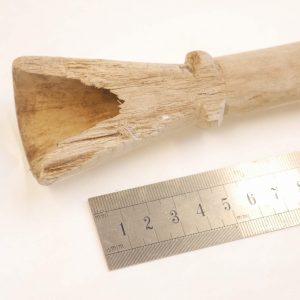 Historically informed replicas of instruments that are in museums and private collections
For machine made products,
accessories, affordable music instruments,
please visit the GaitaMaker project
Each piping tradition holds within incredible variety.
Gonçalo's folk instruments are his own personal view on that richness. By understanding what are the most common features of a particular tradition, he creates, 100% hand made by himself, one single instruments.
That way, you get a truly traditional instrument, that actually works for you, all the time, every day.
Gonçalo is currently working
on an online catalog of instruments and prices.
If you would like to order a custom instrument or receive details immediately, please send him an email.
Some times professional musicians, are not entirely in either the early music or Folk/Trad. music universes.
Sometimes they are on these exciting cross-fields of "Acoustic" vs "Amplified", "Big stage", "Small venue", or "Street performance", playing in conditions, or alongside instruments, that the bagpipes have never been meant to function.
Sometimes musicians that play bagpipes do not even belong to a particular world piping tradition. They were born in a place where bagpipes are just not a thing.
However, there is music inside all of them, and they must still make their artistic vision shine through.
"Professional instruments" are Gonçalo's take on bagpipes for these musicians.
Gonçalo is currently working
on an online catalog of instruments and prices.
If you would like to order a custom instrument or receive details immediately, please send him an email.
During Gonçalo's researches, he has measured several woodwinds in Museums and private collections.
From those documents, Gonçalo is able to make historically informed replicas, when musicians ask (custom order).
Please contact him if you have access to an instrument you wish him to measure, or if you would like to know more.
www.GaitaMaker.com
Since 1999, Gonçalo has been interesting in the solving of common issues that the piper usually faces when interpreting bagpipes.
Over the years, Gonçalo has developed design solutions and improvements, and incorporated them, at the musician's request, into his custom bagpipes.
GaitaMaker is a project founded by Gonçalo devoted to the research of more of these seamless design innovations that could be used by most bagpipes in the world.
This project aims at involving other professionals, institutions and business to produce affordable high quality musical instruments and accessories.